September 22, 2023
Activity log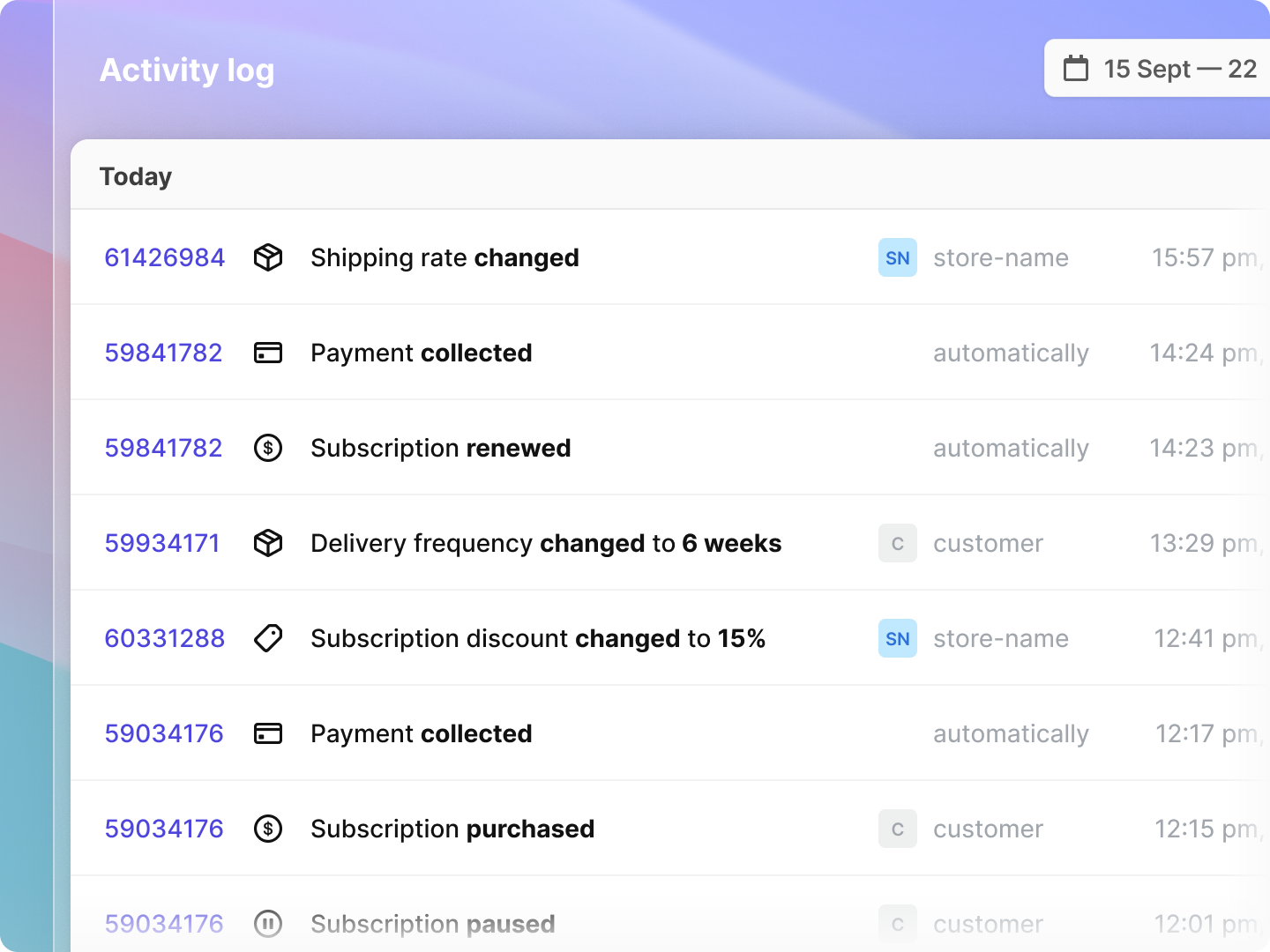 Running a subscription-first business requires merchants to keep track of the ongoing subscription activity in their stores — from new purchases and renewals, through payment and order processing, to changes and reschedules made by subscribers. Juggling multiple subscription contracts and subscriber adjustments calls for a real-time, organized record of all subscription events.
This week, we're launching Activity log to give merchants full visibility into their subscription usage and billing activity in a separate view, without the need to work across multiple subscription offers and contracts independently.
Using the log, merchants can get a quick, real-time overview of all subscription-related events in their stores, such as purchase, renewal, payment, order reschedule, item change, or any other modification. They can also zoom in on a specific event and find out the exact date and time, the trigger, and all the details of what exactly was modified.
Currently, merchants can use a date filter to narrow down to a specific day or days they want to look at more closely. Soon, they'll also be able to filter and export log data to find and analyze the behaviors of individual subscribers and the performance of their selling plans as a whole.
Activity log is enabled for all merchants by default. It can be accessed from the app menu or through a link in the Recent activity section on the Dashboard.
Improvements and fixes
Added a new setting to Box Booster that expands or collapses the widget by default
Added an option to set fixed fulfillment day for a day of the week in the Merchant Portal
Added support for storing the last order date for migrated prepaid subscriptions
Fixed an issue in which Build-a-Box discounts could be added twice to the same subscription contract